iCompareLoan.com is pleased to bring to you this event in collaboration with Credit Bureau, a public education talk on Understanding your credit bureau report, maintaining a good credit or repairing your credit so as to be able to finance your dream home. SME Business owners may sometimes be too busy to bother about their own personal credit status. This often impacts their ability to borrow for their companies, limiting their choice and cost of business expansion. Sometimes it could be silly mistakes such as deliberately not paying the bank on time because the bank staff makes you angry.
This talk serves to explain the various strategies for financing as well as how your credit affects each choice of financing.
At the panel discussion, you will have senior bank executive and credit bureau and 2 mortgage brokers to answer any question you may have regarding financing and market practices.
If your spouse has a habit of late payment, will he or she affect your ability to buy your joint home?
What should i do if my spouse if a habitual shopper and chalks up huge credit card debts?
What should I do if my husband is a director of a company and he is made a personal guarantor of his company's term loan and the company defaults on its commitment to the bank?
What if I am a SME business owner and I need to expand my business, what are the cheapest form of financing given my credit circumstances?
Should I buy or rent my business premise? How will repairing my credit assist in doing so?
Some say, the property market is recovering, if you are not sure of your credit status, you may have the next 6 to 12 months to make it better, you should attend.
It is not common that you get to have credit bureau, senior bankers and CEO of reputable mortgage brokers such as Paul Ho and Financial Advisor Alfred Chia to answer your questions about how banks assess individual for lending and how to structure your finances and property financing portfolio.
Image Credits: Fullerton at Dusk, Oct 2017, Paul Ho, www.iCompareLoan.com
JOIN US on
14th Oct 2017, Saturday, 2 to 5pm.
RSVP at this Eventbrite link –> https://home-loan-good-credit.eventbrite.sg
Paul HO (iCompareLoan.com) – 2:10 to 3:00
1. How to refinance your Property Loan to save money.
2. How to Raise Equity from your Home for Business expansion or investments.
3. Strategies for Selling HDB to upgrade to Condo and how to raise the money.
4. De-coupling, how it works. Can you really Sell one HDB and buy 2 Condo?
Joanne Lim (Credit Bureau Singapore) – 3:05 to 4:00
1. How to Build a Good Credit for your Dream Home Purchase?
Panel Discussions – 4:00 to 4:45pm
Mark Leong – Head of Consumer Banking – Maybank
Joanne Lim – Credit Bureau Singapore
Alfred Chia – SingCapital
Speaker / Panelist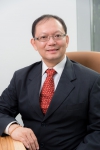 Paul holds an a B.Eng(Hons) Aberdeen University (UK) and a Masters of Business Administration (MBA) from a Macquarie Graduate School of Management (MGSM) Australia. He also serves as President of Macquarie University Alumni Association of Singapore and Former Treasurer of Australian Alumni Singapore and Hon. Sec of British Alumni. He is the founder of www.iCompareLoan.com. His articles have been syndicated/featured widely including on Yahoo, STproperty, iProperty, BTInvest, Propertyguru, TheEdgeProperty, Propwise, Propquest and TheOnlineCitizen amongst many other sites. Interviewed on Channel 8, 938 Live, Love 972, quoted in South China Morning Post, XinMin Daily, Zaobao, etc. He is frequently invited to speak at major events on property research, finance and investment. He is passionate about helping people enhance their wealth and in making money work harder for them.
Speaker / Panelist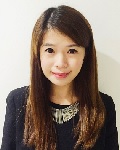 Joanne Lim
Ms Joanne Lim is currently the Marketing Manager of Credit Bureau Singapore (CBS).  Prior to her joining, she has over 5 years of experience in the banking and finance sector handling financial advisory services. Her current portfolio includes overseeing marketing campaigns, employment checks and managing educational talks and activities relating to personal finance and credit management.
Panelist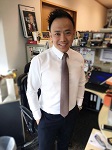 Marc Leong
Marc Leong is a veteran banker of 20 years. His current role as Head, Business Development covers areas of consumer finance, loan account management, deposit and payroll acquisition, telebanking and strategic alliances. Marc was also previously a Personal Wealth Manager, Branch Manager and SME Business Head. He is a frequent speaker and panelists at many local and regional forums pertaining to banking, finance and real estate. He is a Business Graduate with NUS and recently completed his MBA with University of Manchester.
Panelist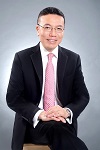 Alfred is the CEO of SingCapital which is a Financial Advisory firm licensed by Monetary Authority of Singapore (MAS). He has more than 25 years of experience in the financial advisory field serving both individuals and corporations, and sits on the board of various real estate funds as independent director and advisory board member. His insights and perspectives on various financial matters are regularly sought after by numerous media channels from radio to TV. Alfred is also serving as FPAS (Financial Planning Association of Singapore) Marketing and Communication Board Chairman. As an ardent believer in the power of education, Alfred strives to share his knowledge through as many conduits as possible. He is the Creator and Chief Trainer for the popular program, 'Singapore Accredited Mortgage Planner', for real estate and financial professionals. This passion to share has also prompted Alfred to author 3 books, 'Mortgage and Grow Rich', 'Grow Rich Singapore Style' and 'Last Wishes'. The books are dedicated to holistic financial planning towards financial well beings.